Pro For Sho 34dB NRR Noise Reduction Earmuffs - Lightweight Design - Standard Size White
Pro For Sho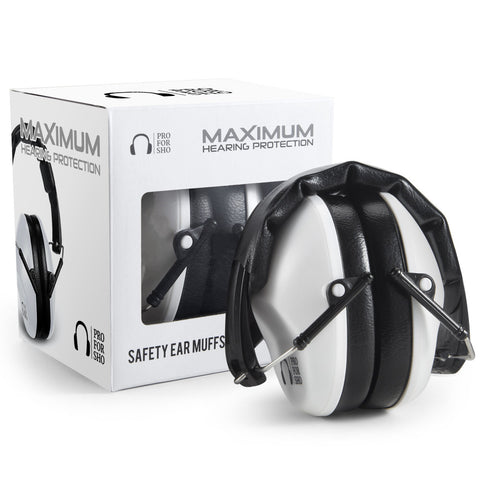 Pro For Sho Noise Cancelling Earmuffs- Silence the World When You Want It and Wherever You Need It.
Our Passive Hearing Protection Earmuffs is made from the highest quality material and been Specifically Re-Designed to addresses the limitations of most of the bulky earmuffs in the market. We went to extreme lengths to make sure our Pro For Sho earmuffs can offer you the highest 34dB Hearing Protection and non-irritating uncomfortable wearing experience.
Unlike other ear defenders on the market, our Ear Muffs are ultra portable and lightweight, with a compact design that can be easily carried, perfect for prolonged wear and maximum hearing protection without uncomfortable weight or bulk.
Industrial Graded
- Compact, durable design while offering the highest protection on the market.
- Industry leading 34DB NRR protection in an ultra lightweight headset.
- Comfortable, padded headband, perfect for long term wear without irritation.
- Ideal for shooting, working and operating machinery to protect hearing.
- Perfect size for carrying in bags without extra weight or bulk.
Amazon ASIN Number: B01FL582AS
---
More from this collection